Mankato Civic Center Seating Chart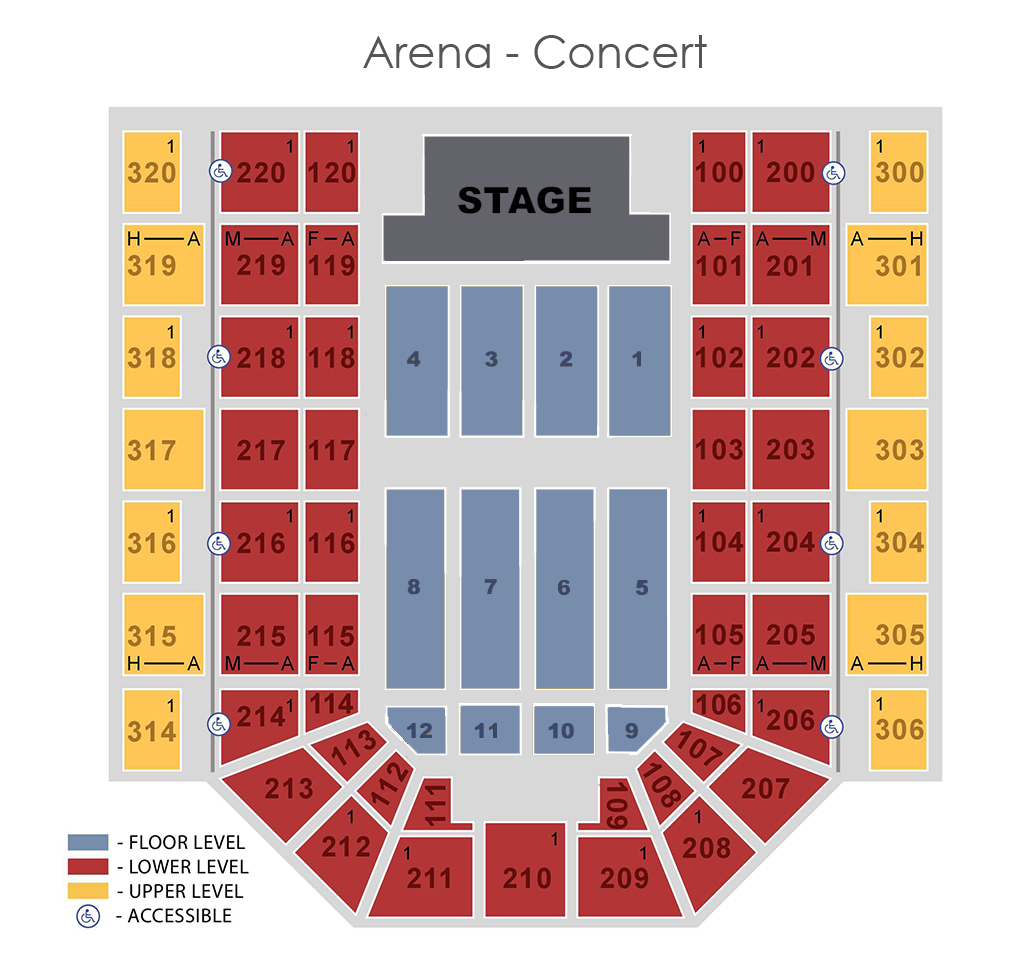 Mankato Civic Center is comprised of three main seating areas.
Floor Level
The floor seats are only available during concert events. During sporting events this area is unavailable as it is the game floor. Seating configuration for the floor level may change during concert events due to the design of the stage etc.
Lower Level
Lower level seating makes up the majority of the area seating. Two sections surround the arena and offer great views along with being close to the action.
Upper Level
Upper level are the furthest back from the main area but it offers great unobstructed views of the game or concert.
Accessible Seating
Accessible seating for disabled guests are available throughout at the top of the lower level seating. All accessible seats have suitable access for wheelchair users.
NOTE: The seating configuration may change depending on the type of event. Always check the individual event seating chart when selecting your tickets.
Reserve your desired seatsby purchasing your tickets todayt. Visit the Mankato Civic Center schedule to see all upcoming events.
To view the ticket and refund policies please visit the ticket information page.